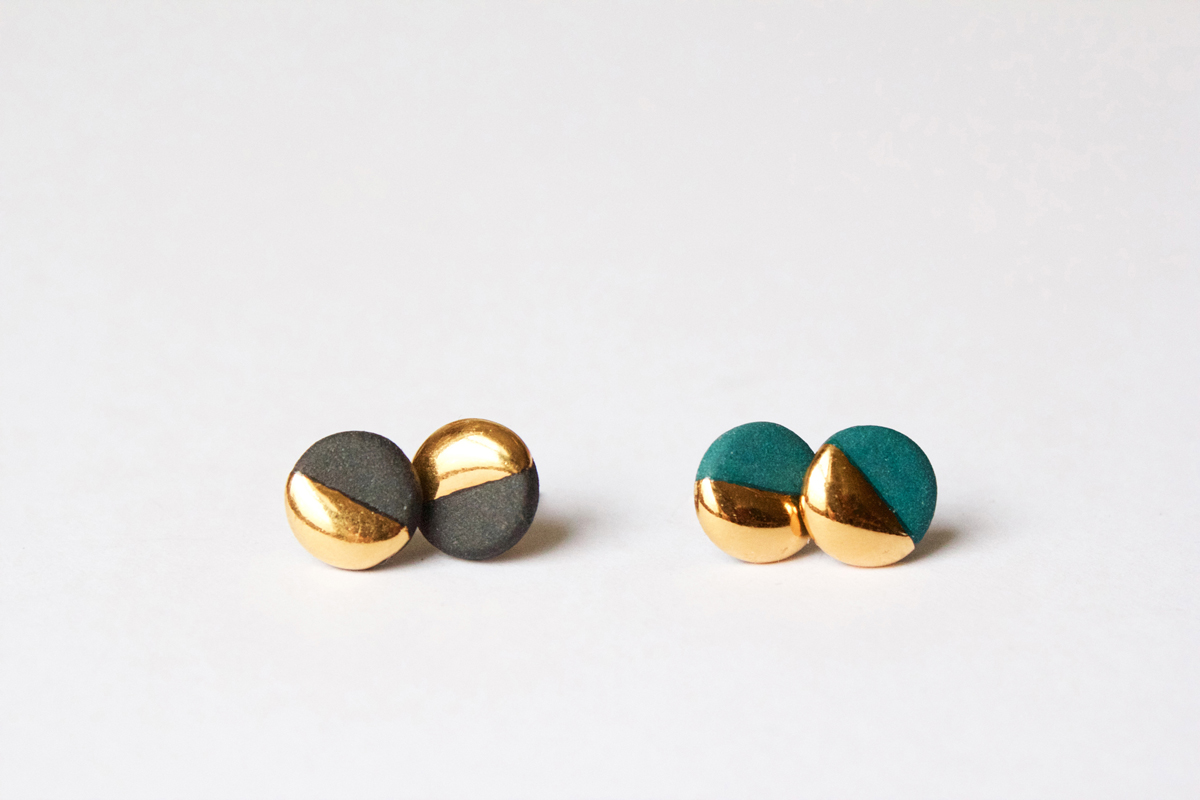 Gold Collection - Studs & Rings
Gold jewelry COllection
Mier blends her love of clay and design to create high quality, handmade porcelain jewelry with a natural, modern aesthetic. The Gold Jewelry Collection is handmade porcelain highlighted with 22K gold glaze detailing and assembled with 14K gold filled findings, which are perfect for those with sensitive skin!
The gold jewelry goes through a independent process: each piece begins as a bit of wet porcelain clay, and is carefully shaped by hand before undergoing two different firings in the kiln. After glaze firing they receive 22k gold glazing and go into another round of kiln firing. Handmade jewelry are all slightly different, with its own character and quirks, making each one wonderfully unique.
Follow Mier on instagram!
Interested in an item in the photo gallery? Please email me at mluo@mica.edu to see if I can make it for you!